JASON, OUR HEARTS WENT WITH YOU...

NO AMOUNT OF TIME WILL EVER MAKE
THE HEART THE SAME ..... AGAIN


WE HOPED IT WAS A MISTAKE.
WE HOPED HE WOULD COME BACK.
WE HOPED FOR ACCEPTANCE.
WE HOPED FOR PEACE.
WE HOPED FOR A REPRIEVE.

WE HOPED IT WAS A DREAM.
WE PRAY YOU ARE IN HEAVEN.



ALL THESE YEARS . . . ALL THESE TEARS






OH MY GOD HOW WE MISS YOU




TO HAVE, TO LOVE AND THEN TO PART
IS THE GREATEST SORROW OF ONE'S HEART



"We have lost our soul's companion, a life linked with our own;
and day by day we miss him more as we walk through life
a l o n e .




AN EMPTY PLACE NO ONE CAN FILL
WE MISS YOU AND ALWAYS WILL
A PRAYER, A TEAR ARE ALL WE CAN GIVE
THESE YOU WILL HAVE AS LONG AS WE LIVE ....



A HOPE NEVER REALIZED
A DREAM NEVER CHASED




WE HOLD YOU CLOSE WITHIN OUR HEARTS
AND THERE YOU WILL REMAIN
TO WALK WITH US THROUGHOUT OUR LIVES
UNTIL WE MEET AGAIN




THINGS HAVE NEVER BEEN THE SAME
SINCE THE DAY YOU WENT AWAY....




WE DID NOT SEE YOU CLOSE YOUR EYES
OR HEAR YOUR FINAL BREATH
WE ONLY HEARD THAT YOU WERE GONE
TOO LATE TO SAY GOODBYE





A SILENT GRIEF THAT'S IN OUR HEARTS
NO HUMAN EYE CAN SEE
FOR MANY A BROKEN HEART IS HID
BENEATH A SMILING FACE...WE LOVE YOU, JASON




SWEET AND LASTING MEMORIES
ARE ALL WE HAVE LEFT OF YOU
WE WILL KEEP THEM TUCKED AWAY
UNTIL OUR LIVES ARE THROUGH



WE YOUR FAMILY MISS YOU
IN THE HOUSE WHERE YOU USE TO BE
WE WANTED SO MUCH TO KEEP YOU
BUT GOD WILLED IT NOT TO BE




OUR LOSS IS NOT IN THE LIFE WE HAD WITH HIM; OUR
LOSS IS IN THE LIFE WE COULD HAVE HAD

WITH

HIM



OUR WORLD COLLAPSED THE MOMENT YOUR HEART
STOPPED B E A T I N G


THIS IS NOT GOODBYE
HE IS NOT FAR ~ HE IS ALWAYS NEAR
IN MEMORY OF OUR SON AND BROTHER
JASON YOU ARE LOVED
FOREVER UNTIL THE END OF TIME




" LATER J "


MY HEART ACHES WITH SADNESS FOR A FACE
I CANNOT SEE; ONLY GOD KNOWS WHY

THIS HAD TO BE

ONE THING CHANGED WHEN YOU LEFT FOR HEAVEN:
E V E R Y T H I N G


FULL OF LAUGHTER, LIFE, LOVE & FUN

J A S O N ...... OUR PRECIOUS SON


IT IS HARD TO LIVE WITHOUT YOU
NO MATTER HOW HARD WE TRY



MY TIME WAS SHORT, AND I LIVED LIFE
FAST, BUT WHEN ALL WAS SAID AND DONE:
I REALLY HAD A BLAST !!!



TO THE WORLD YOU ARE ONE PERSON,
BUT TO US YOU ARE THE WORLD


JASON'S ROOM
I walk past it a dozen times a day,
Sometimes pausing at the door,
It hurts to look inside, It's not his room anymore
You see our boy is dead, only memories are there
I HAVE LOST A LIFE--NOT MY OWN, BUT IT
WOULD HAVE BEEN EASIER TO HAVE LOST MY OWN LIFE
THAN TO HAVE LOST THE LIFE I LOVED MORE THAN MY OWN
....JASON....
WE WERE BLESSED YOU WERE OURS
IF ONLY FOR A WHILE

GONE FROM OUR HOME THAT SMILING FACE
THE CHEERFUL, HAPPY WAYS
THE HEART THAT WON SO MANY FRIENDS
IN BYGONE HAPPY DAYS

THIS IS NOT GOODBYE
HE IS NOT FAR ~ HE IS ALWAYS NEAR
IN MEMORY OF OUR SON AND BROTHER
JASON YOU ARE LOVED
FOREVER UNTIL THE END OF TIME
WE HAVE LOST OUR SON. A FUN LOVABLE BOY WHO
WAS ONLY 18 YEARS OLD. JASON DIED ALONE ON
THE STREET WITHOUT ME (HIS MOM), OR HIS DAD
BY HIS SIDE. WE DID NOT GET TO SAY GOODBYE. WE
DID NOT GET TO HOLD HIS HAND. WE DID NOT GET
THE CHANCE TO TELL HIM ONE FINAL TIME THAT
WE LOVE HIM, OR MOST IMPORTANTLY, NOT TO BE
AFRAID.
WE WERE RESTRAINED AT OUR HOME BY THE
CHANDLER POLICE WHILE JASON'S BODY LIE
COVERED BY A TARP ON THE STREET FOR
HOURS UNTIL ALL SIGNS OF A FATAL
ACCIDENT WERE WASHED AWAY. NOT EVEN
ALLOWING OUR PRIEST TO BLESS HIM.
YOUR LAST PARTING WISH WE WOULD HAVE
LIKED TO HAVE HEARD, AND BREATHED IN
YOUR EAR OUR LAST PARTING WORD .... ONLY
THOSE WHO HAVE LOST ARE ABLE TO TELL THE
PAIN IN THE HEART AT NOT SAYING GOODBYE
WE LOST OUR CHILD, OUR BEAUTIFUL AND LOVING
SON. HE WAS THE WORLD TO US AND NOW HE IS
GONE. WE WILL NEVER BE THE SAME WITHOUT
HIM. PLEASE DON'T FORGET JASON. WE WANT YOU
TO KNOW THAT HE WAS HERE, THAT HE WAS LOVED,
THAT HE WAS ONE IN A MILLION. HE IS MISSED
EVERY SECOND OF EVEY MINUTE OF EVERY HOUR
OF EVERYDAY & WILL BE FOREVER AND EVER.
SINCE YOU LEFT US
EVER SINCE YOU LEFT US NOTHING HAS BEEN THE SAME
ALL OF OUR HAPPINESS HAS TURNED TO TEARS
AS OUR WORST FEAR CAME UPON US
EVERYDAY I WONDER WHY IT HAD TO HAPPEN TO YOU
IN EVERYTHING I LOOK AT ~~~ I SEE YOU
AND IN EVERYTHING I DO I CAN ONLY THINK OF YOU
KNOWING THINGS HAPPEN FOR A REASON
DOES NOT HELP US TO UNDERSTAND
YOU HAD YOUR WHOLE LIFE AHEAD OF YOU
AND SUDDENLY WITHOUT WARNING IT CAME TO AN END
GOD FORGOT TO ASK IF IT WAS OKAY TO TAKE MY SON...
THEN I REALIZED I NEEDED TO ASK HIM TO TAKE CARE OF HIM
WHEN JASON WAS KILLED WE NOT ONLY BURIED
HIM, BUT ALSO THE LIFE THAT WE KNEW AND
LIVED EVERYDAY. WHEN HE DIED, WE ALSO
BURIED HIS FUTURE: WIFE, CHILDREN, HIS
WEDDING DAY AND OUR FUTURE GRAND-
CHILDREN. INTO THE CORNER OF JASON'S
CASKET IS HIS ONCE HAPPY DAD. WE BURIED
MY DAUGHTER'S ONLY SIBLING. WE BURIED
HER FUTURE NIECES AND NEPHEWS. THERE WAS
NOT ENOUGH ROOM IN JASON'S CASKET FOR ALL
THE THINGS THAT DIED ALONG WITH HIM.
DREAMS, HOPES, JOYS, LIVES, HEARTS AND
SOULS SLIPPED INTO THAT CASKET WITH JASON
TEARS WITHOUT END
DAYS WITHOUT NIGHTS
NIGHT WITHOUT DAY
TIME WITHOUT FORGETTING
FOOD WITHOUT TASTE
SLEEP WITHOUT REST
SORROW WITHOUT COMFORT
PAIN WITHOUT LIMIT
EMPTINESS WITHOUT BOTTOM
LIFE WITHOUT JASON
IT HAS BEEN SAID TIME HEALS ALL WOUNDS.
I DO NOT AGREE. THE WOUNDS REMAIN. IN
TIME THE MIND, PROTECTING IT'S SANITY,
COVERS THEM WITH SCAR TISSUE AND THE
PAIN LESSONS. BUT IT IS NEVER GONE.....
N E V E R G O N E
MY HEART STOPPED ..... WITH YOURS
MY BREATH DIED ..... WITH YOURS
MY LIFE ENDED ..... WITH YOURS

FOR PARENTS WHOSE CHILD HAS DIED, TIME
DOES SO LITTLE EXCEPT TO CONTINUALLY
REMIND US OF EXACTLY HOW MUCH WE HAVE
L O S T
YOU DO NOT GET OVER IT. YOU JUST GET THROUGH IT. YOU DON'T GET BY IT BECAUSE IT IS EVERYWHERE. IT DOES NOT GET BETTER. IT JUST GETS DIFFERENT . EACH AND EVERYDAY.....GRIEF PUTS ON A NEW FACE
IF ONLY WE HAD ANOTHER MINUTE
ANOTHER DAY
ANOTHER CHANCE
TO HUG YOU
TO SEE YOU
TO HOLD YOU
IF ONLY A MOM AND DAD COULD GIVE YOU A KISS,
TELL YOU WE LOVE YOU AND SAY GOODBYE
IF ONLY.......WE HAD JASON
A HEART OF GOLD STOPPED BEATING;
TWO SHINING EYES AT REST
GOD BROKE OUR HEARTS TO PROVE
HE ONLY TAKES THE BEST
OUR GRIEF IS OVERWHELMING AND OUR
SON WILL REMAIN FOREVER LOCKED IN
OUR BROKEN HEARTS
WHAT DID I DO WRONG?
WHAT DID I DO THAT WENT SO WRONG?
I TRIED TO TEACH YOU TO BE WISE AND STRONG.
I LOOKED FORWARD TO SEEING YOU WITH FAMILY AND HOME
I DIDN'T KNOW IT WOULD BE EARTH AND STONE.
I'll NEVER SEE YOU WALK DOWN THAT AISLE,
I'LL NEVER AGAIN SEE THAT WONDERFUL SMILE.
MY HEART IS BREAKING THAT MUCH I CAN SAY,
I CAN'T WAIT TO SEE YOU ON SOME DISTANT DAY.
I AM NO LONGER AFRAID OF DYING.
OUR DEAR, JASON, ONE DAY WE WILL BE TOGETHER,
AND WE WILL REMAIN LIKE THAT FOREVER AND EVER.
THE PAIN FROM THE DEATH OF A CHILD NEVER
LEAVES US FOR IT IS A PART OF OUR LIVES THAT
WILL FOREVER BE UNFINISHED AND COMPLETELY
UNEXPLAINED
The sadness, the anger, the loneliness...how
could he be such a significant part of life
and the world and then all of a sudden
Jason is wiped off the face of the earth ?
THERE ARE NO WORDS TO DESCRIBE THE
DEPTH OF OUR HEARTACHE
JUST WHEN YOUR LIFE WAS THE BRIGHTEST,
JUST WHEN YOUR YEARS WERE THE BEST,
YOU WERE TAKEN FROM US
TO A HOME OF ETERNAL REST
GONE TO BE WITH GOD..WILL MEET YOU THERE
WE MUST NOW BEGIN THE LIFELONG JOURNEY OF
ACCEPTING THE UNACCEPTABLE: THE DEATH OF OUR
SON.
JASON, YOU ARE LOVED FOREVER AND ALWAYS UNTIL
THE END OF TIME.
FOREVER LOVED, ALWAYS MISSED; TILL WE MEET AGAIN
OUR PRECIOUS SON

BECAUSE SOMEONE WE LOVE IS IN HEAVEN...
THERE'S A LITTLE BIT OF HEAVEN
IN OUR HOME
JASON'S NEW WEBSITE: WWW.JASONHIGHET.COM


A PHOTOGRAPH WHEN YOU WERE YOUNG
SITS QUIETLY ON THE SHELF
THOUGHTS OF YOU COME DRIFTING BACK
I JUST CAN'T HELP MYSELF
A PART OF ME JUST DISAPPEARED
THE DAY YOU WENT AWAY
AN EMPTY SPACE NOW FILLS MY HEART
THERE ARE NO WORDS TO SAY
I CAN REMEMBER THE HAPPINESS BUT I
CAN'T FEEL IT ANYMORE
Silent night, lonely night
There's no presents, here's our tree
Silent night, lonely night
HAVING A CHILD IN HEAVEN CHANGES EVERYTHING
Jason, please come back to me
Others wrap presents and tell of gifts they give
While we are searching for flowers to bring to
Jason's grave
LONELY IS OUR HOME WITHOUT YOU,
LIFE TO US IS NOT THE SAME.
ALL THE WORLD WOULD BE LIKE HEAVEN,
IF WE COULD HAVE YOU BACK AGAIN.
THE LIGHT FROM OUR HOUSEHOLD IS GONE,
THE VOICE WE LOVED IS STILL,
A PLACE IS VACANT IN OUR HOME,
THAT NEVER CAN BE FILLED.
MAY THE GOD OF LOVE AND MERCY,
CARE FOR JASON WHO IS GONE,
AND BLESS WITH CONSOLATION,
THE THREE OF US LEFT TO CARRY ON.

I'll be home for Christmas, you can count on me
I'll be home for Christmas...

I hear the words on the radio and in my mind.
I see your face, your eyes, smiling at me.
I am filled with incredible sadness
knowing that you won't be home for Christmas,
Not this year, not next year,
Not anymore years ever again,
no matter how many times the song plays.
Everywhere people are getting ready
to celebrate the season,
while we are left to mourn your death
and wonder if it will ever
feel like Christmas again:
if we will ever feel happy again
without you home for Christmas.
And knowing the answer is no...We will not.

THE ABSENCE OF JASON IS EVERYWHERE

AS LONG AS I CAN DREAM, AS LONG AS I CAN THINK
AS LONG AS I HAVE MEMORY......I WILL LOVE YOU.
AS LONG AS I HAVE EYES TO SEE AND EARS TO HEAR
AS LONG AS I HAVE LIPS TO SPEAK...I WILL LOVE YOU.
AS LONG AS THERE IS TIME, AS LONG AS I HAVE A BREATHE
TO SPEAK YOUR NAME....I WILL LOVE YOU! JASON, WE LOVE YOU.
Full of laughter, life, love and fun
JASON, our precious son


This website has been created in honor of our forever loved
son, Jason, who was born in Florida on January 14, 1984,
and was killed on July 14, 2002, in Chandler, Arizona. His
life lasted 18 1/2 years to the exact minute. We will never
understand how life can be so cruel. Jason said goodbye
and told his dad he'd be back in a little while. Ed told him
to be careful and his final words were, "Don't worry dad
I've got my helmet." And then that's it. Shortly later:
Jason is dead on the street.
Do you know something about the "accident" that took our son's life? PLEASE ANY INFORMATION whatsoever regarding the night Jason was killed: just email me. Thank you

THIS I DO KNOW AND BELIEVE .........
GENESIS 9:6
WHOEVER SHEDS MAN'S BLOOD,
BY MAN SHALL HIS BLOOD BE SHED
We visit with Jason all the time. However, we drive to the cemetary
to see him. To see your child's name etched on a headstone still feels
like a punch in the stomach. His name should be on a diploma, a
wedding invitation, a birth announcement, a business card anything
BUT NOT A HEADSTONE.
MISS YOU BEYOND WORDS & LOVE YOU EVEN MORE
Remember Jason (Forever 18)

Remember him with a smile today
He was not one for sadness
Remember instead the memories
Of all the happy times
Recall to mind the way he spoke
And all the things he said
His strengths, his voice, the way he walked
Remember these instead
His eyes always shined with laughter
So much of him will never die
But live on forever after
As we loved you, so we miss you
In our memory you are near
Loved, remembered, longed for always
Bringing many a silent tear
NO FEAR: HE'S RIDING THE CLOUDS
A life so young released to heaven....
Left on earth we wonder "why?"
But some are sent among us briefly...
Some have spirits meant to fly
DEEPLY LOVED, PAINFULLY MISSED
WE NEED TO KNOW THAT YOU ARE OKAY JASON BECAUSE
WE ARE NOT..............
GOD RIPPED OUT OUR HEARTS......
AND THEN SAID GO ON AND LIVE NOW
A Tragic End to a Young Life
IF LOVE ALONE COULD HAVE SAVED YOU,

YOU NEVER WOULD HAVE DIED

Jason is dead. It is still shocking to hear myself say it. There
was nothing wrong with him. He was not sick. He was not old.
He was a teenager. How could he be dead? He was active, he
was healthy and so full of life. He was only 18. But life did not
leave him on its own; his life was taken from him. It ended in
a horrible way. He didn't just die; he was killed. Even saying
he was in an accident is too kind. Dead..What a gut-wrenching
word. One word that can literally make me sick. We did not
loose Jason - we know where his body is laid to rest. To say
he's gone implies he willingly went somewhere and may come
back. Well, we have lost Jason and he is gone and the fact is:
HE IS DEAD. He will not be coming back home. We will not
see him, hear him, touch him. His life here is over, it has
ended. That's it. No more. There was a past, but there is
no future. Tomorrow will not be.....END OF STORY....
MAY A THOUSAND ANGELS BE WATCHING
OVER YOU
NOW TOGETHER IN HEAVEN, JASON & SAMMI
I AM SO TIRED....
I am tired of crying for my child.
I am tired of being depressed.
I am tired of longing for my child.
I am tired of not being happy.
I am tired of telling people my son is dead.
I am tired of my son being dead.
I am tired of not being able to remember what joy
feels like.
I am tired of being angry.
I am tired of feeling guilty.
I am tired of missing my son.
I am tired of being told it is a blessing I have an
angel in heaven.
I am tired of being misunderstood.
I am tired of having to explain myself.
I am so tired of death.
I am tired of grieving.
I am tired of grief.
I am tired of asking why.
I am tired of not getting an answer.
I am tired of having to learn to live without Jason.
I am tired of being indirectly told to "get over it".
I am tired of reliving the night of his death over & over
complete with tears and the emotional upheaval.
I am tired of endless hours at the cemetery.
I am tired of that street corner.
I am soooo tired of not being able to remember...
Every moment of my son's life.
I am tired of being tired.
JASON MAY NOT HAVE BEEN HERE FOR A LONG
TIME, BUT HE DID HAVE A GOOD TIME.
MY TIME WAS SHORT, AND I LIVED LIFE
FAST, BUT WHEN ALL IS SAID AND DONE:
I REALLY HAD A BLAST!!!
As my life was ending tears fell from my eyes for all my life
I'd always thought I didn't want to die.I had so much to live
for, so much left to do. It seemed almost impossible that I
was leaving all of you
A Real Friend is Hard to Find, Difficult to
Leave and Impossible to Forget


BUT NOW IT'S TIME I TRAVEL ALONE



If you knew Jason: you know it was all about his friends,
motorcycles, dirt bikes, atvs, and riding, lifted trucks -
it had to be high (really high) and it had to be loud,
the wheels, the rims, the size of the tires, his friends,
4-wheeling, sand, mud, and did I mention ALL OF HIS
FRIENDS and hanging out!! *his friends were most
important and above all else* and don't forget: the hair!!!
LIFE WAS HIS FRIEND~~FOR JASON KNEW HOW TO LIVE

HE DIDN'T JUST RIDE HE COULD FLY


I DROPPED A TEAR IN THE OCEAN...WHEN THEY FIND IT...
THAT'S WHEN I'LL STOP REMEMBERING YOU

FAVORITE LBZ CAP, ALWAYS WORN BACKWARDS

WE MISS YOU SO MUCH JASON, BECAUSE ....... THERE'S SO MUCH TO MISS
TO THE WORLD YOU ARE ONE PERSON,BUT TO US
YOU ARE THE WORLD

Bury your child and you bury your heart
If you are lucky enough to be living a happy life, how
wonderful for you. Plan your child's funeral, pick out
a coffin; everything changes. Not one aspect of your
former life remains the same. Loose your child and
you loose absolutely everything. Maybe in 10, 20
years I will feel okay, but for now this is how it is.

I have lost a life-not my own, but it would have
been easier to have lost my own life than to have
lost the life I loved more than my own, JASON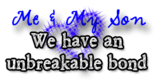 WE ARE HERE, YOU & ME, SIDE BY SIDE FOR ALWAYS
You will always be my dad...as I sit and look down
from the heavens above, I point at you and proudly
say: "look, look, over there, that's him:

THAT'S MY DAD"
I know your heart is broken from the pain of losing me
But one day we will finally meet in heaven
and it will be forever you and me
DADS AT GRAVES
I see them weep the fathers at the graves taking
off the brave armor they are forced to wear in
the world. Clearing away the debris with gentle
hands, inhaling the sorrow, diminshed by anguish,
their hearts wishing what they cannot have--to
walk with children no longer here--
When this road gets lonely and the journey seems too hard
and I get to feeling sick inside and find it hard to carry on,
if I close my eyes I can almost hear you say, "I love you DAD
and I miss you, too, and I will see you soon."
DEAR GOD: PLEASE KISS MY SON GOODNIGHT
My dad is a survivor, which is no surprise to me.
I walk with my dad each day to lift him when he's down.
My dad is like a tower of strength. He is the greatest of
them all. I am his power when he is sad. I hold his hand,
I pat his shoulder and tell him I am okay. Now as I watch
over my saddened dad from the heavens up above...He
says he's the one who is so proud of me, but I say it is
my honor dad that I am called YOUR SON.
I WALK BESIDE YOU, WHEREVER
YOU ARE, WHATEVER IT TAKES
NO MATTER HOW FAR

JASON & ED WERE MORE THAN FATHER & SON. THEY WERE BEST FRIENDS
WHEN JASON WAS KILLED, ED NOT ONLY
LOST HIS ONE & ONLY SON
HE WAS ROBBED OF HIS BEST BUDDY FOR LIFE
AND THAT WILL BREAK MY HEART FOR ED & FOR JASON FOREVER
WE WALKED TOGETHER YOU AND I, A FATHER AND HIS SON
WE TALKED, WE LAUGHED, WE LIVED

WE HAD HOPES AND DREAMS FOR TOMORROW...

BUT TOMORROW DIDN'T COME

WE WALKED TOGETHER YOU AND I, BUT ONLY FOR A SHORT TIME

FOR ALL TOO SOON IT ENDED LEAVING PIECES OF A

BROKEN HEART BEHIND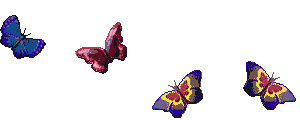 Allison, forever a sister to Jason--must now live
without her brother Suddenly she is an only child

WHERE ARE YOU? PLEASE COME BACK HOME,
DON'T LEAVE ME HERE ALONE. JASON, LIFE WITHOUT
YOU HERE JUST ISNT THE SAME.YOU ARE SO FAR AWAY
AND I MISS YOU MORE EVERY PASSING DAY. WHY DID
YOU HAVE TO LEAVE? ONE DAY DEATH TOOK YOU
AWAY FROM ME. JASON I LOVE YOU.
MY BROTHER

NOW IN HEAVEN
You are my brother
not by choice, but by the

nature of our birth. I could not have chosen
a better one,you are the best there is on earth
A BROTHER IS FOREVER
That is what they say. When you loose a loved
one their soul goes to heaven. That's what
happened to me for I lost my ONLY brother.
I just always assumed Jason would be here
forever. I know that I will see him again one
day and I will never forget him ever because

I KNOW DEEP WITHIN MY HEART
A BROTHER IS FOREVER


There is always a face before me
A voice I would love to hear
A smile I will always remember
Of a brother I loved so dear.
Deep in my heart lives a picture,
More precious than silver and gold,
It is a picture of my brother,
Whose memory will never grow old.

I WILL SAY I LOVE YOU AND I WILL SEE YOU LATER. YOU WILL BE MY GUIDE FOR NOW AND FOREVER . WATCH OVER ME BIG BROTHER.


YOU SHOULD BE HERE WITH US JASON
**************************************************
OH!! THE PAIN OF NOT SAYING GOODBYE
**************************************************


Dear God,
I know that Jason is home in heaven with you. I ask that you watch
over him. Please send extra angels to help him adjust to being in
heaven and away from us. We are all here and he is not. He is alone.
He is young. He may need help. All I can do is pray. Is that enough?
He did not want to leave us. With my last breath I beg of you to take
care of him. He was a good boy, a loving son and a great brother.
Please send me a sign from heaven so I know Jason is in your hands.
Love from his broken-hearted mom


*****************************************************


***************************************************

********************************************************
Our hearts are deeply and mortally wounded for life
********************************************************

S E N D T H E B E S T

We lost our child, our beautiful and loving son. He was the world to us and now he is gone. We will never be the same without him. Please don't forget Jason. We want you to know that he was here, that he was loved, that he was one in a million. He is missed every second of every minute of every hour of everyday and will be forever and ever.

THE MENTION OF HIS NAME
The mention of Jason's name may bring tears to my eyes, but
never fails to bring a smile to my heart and music to my ears.
If you really are my friend, let me hear the beautiful sound of his
name. It soothes my broken heart and sings to my soul.
******************************************************
We miss you, Jason, more each day for life is not the same. To
Queen of Heaven we do visit, placing flowers there with care.
But no one knows our heartache when we turn and HAVE TO
LEAVE YOU THERE. We speak your name with pride, reliving
our memories of you by our side. God has you in his keeping,
we have you in our hearts.
WE'LL LOVE YOU, JASON, FOREVER!!!


As I write this, I still cannot believe Jason is dead. I still cannot believe
this is how his life turned out. No one can imagine when they first hold
their newborn baby that this joyful moment would, down the road,
lead into the worse possible scenerio: DEATH. Parents still worry
about their children long after they are buried. The parent/protector
doesn't just end with the funeral. Our lives are tied up in the what
ifs and the whys and the constant thoughts of Jason's last moments
alive, alone on the pavement that we are doing all we can to just
survive day after day in this nightmare called, "our life".


LATER J GOD BLESS YOU JASON. WE WILL LOVE YOU
UNTIL THE DAY WE DIE. BE AT PEACE MY
SON . YOU WERE THE BEST............

| | |
| --- | --- |
| Tributes and Condolences | |

What is Dying? May 28,2018


What is dying? I am standing on the seashore. A ship sails to the morning breeze and starts for the ocean. She is an object of beauty and I stand watching her till at last she fades on the horizon, and someone at my side says, "She is gone." Gone wh... Continue >>

Sad Goodbye


You never said, "I'm leaving,". You never said "Goodbye".
You were gone before we knew it, & only God knew why.
A million times we needed you. A million times we've cried
If love alone could save you, Jason neve... Continue >>

Just wondering


Do you have a concience?: Just wondering if you have ever looked at Jason's website... Do you have a clue what has happened to us since Jason's death? What do you think happens at our house on birthdays, Christmas, holidays? Do you look at ... Continue >>

An Angel poem for Jason's Mom, GB you Jason.


On angel wings you do fly On angel wings into the sky On angel wings I do cry Because those angel wings took you away On angel wings the heralds sing Is there no such lovely thing? On angel wings you fly away. I will see these angel wings agai... Continue >>

My Memory Library By Sarah Blackstone


Imagine if I was given one moment, just a single slice of my past. I could hold it close forever, and that moment would always last. I'd put the moment in a safe, within my hearts abode. I could open it when I wanted, and only I would know the code. ... Continue >>
Obituary Read >>
Gone to Soon Xmas 2016 Read >>
ThanksGiving 2016 Read >>
THINKING OF YOU ~ Read >>
Happy Thanksgiving...God Bless! Read >>
Thanksgiving prayer at dinner Nov 27,2014 Read >>
Happy Easter...God Bless! Read >>
Jason Read >>
Sure do Read >>
Christmas In Heaven Read >>
| | |
| --- | --- |
| His legacy | |

JJ


Our hearts are filled with the over-whelming grief of losing our son. How do parents ever survive this loss? Time does not heal anything. It only makes you realize all of the things your child will never get to do. Jason would have been a great dad - he learned from the very best. He would have been there for his sister. Now she is all alone. As parents, we tried to be there right by his side. The only way to go on is to tell myself that God must have needed Jason. For other grieving parents that have had to bury a child as we have, my heart aches for you. Watch over us Jason until we are all together again. We love you and have been, and always will be, proud of you. It was an honor to be your mom.

Jason


Jason really did put as much living into each and everyday. But, there was a lot yet to do and no life should be cut short as his was. We were all cheated when Jason was killed. He loved his family and was especially close to his dad. Ed was always there for Jason. There was a never ending list of projects they were working on together. To this day, our garage sits as he left it. When you have a Chevy 454 one-ton with a 24 inch lift, there is always something going on. He had lots and lots of friends and he loved just hanging out with all of the guys.

Jason





Jason's life came to a crashing halt on the night of July l4th, 2002. Going out with his friends, he changed his mind at the last minute and took his motorcycle instead of the truck. A bike is no match for a car and Jason was killed at the corner of Alma School and Summit. Jason loved all things with motors and wheels. He had been riding since before his feet could reach the ground. He knew how to ride and he did so at every chance he got. No matter where or when. He could be found loading up the truck and going even on the hottest of Arizona summer days. He loved Sycamore Creek for dirt bike riding and four-wheeling in his truck. Jason never wanted to be alone. He always had to have a friend with him. We had an active garage and a cul-de-sac full of boys and their trucks.

MY TIME WAS SHORT AND I LIVED LIFE FAST,BUT WHEN ALL IS SAID AND DONE: I REALLY HAD A BLAST!!


REMEMBER JASON AND SMILE

Jason's Photo Album
Merry Christmas in Heaven
/%=page.GetMemoryBookLinkForPageBottom()%>